Key Takeaways
Google Search is expanding its tool to remove personal information found within search results, and will now automatically alert users to new personal information that appears online.
Users will have a revamped dashboard to easily track and eliminate personal information from Google Search.
Google is adding a SafeSearch feature to blur explicit and adult content by default.
For most of us, Google Search is just a tool to help us find information about a subject on the internet. But Google Search has actually evolved to be much more than that over the past several years, helping users plan flights for trips, saving money on those flights, protecting their privacy, and more. Last year, Google introduced a tool that could let users request the removal of personal information found within Search, and now, it's taking things a step further by expanding on this tool to further increase user privacy and safety.
The news comes from Google's The Keyword blog, with the company building on its current Results about you tool that was launched last year. When it was released, the tool gave users the ability to remove personal information from Google Search, like a personal phone number, home address, and email address. That same tool has now evolved, and will automatically keep tabs on new personal information that may pop up on the internet and will alert users so that it can be removed. One thing you'll notice is that this service is not fully automated, but that's something that could arrive in a future update.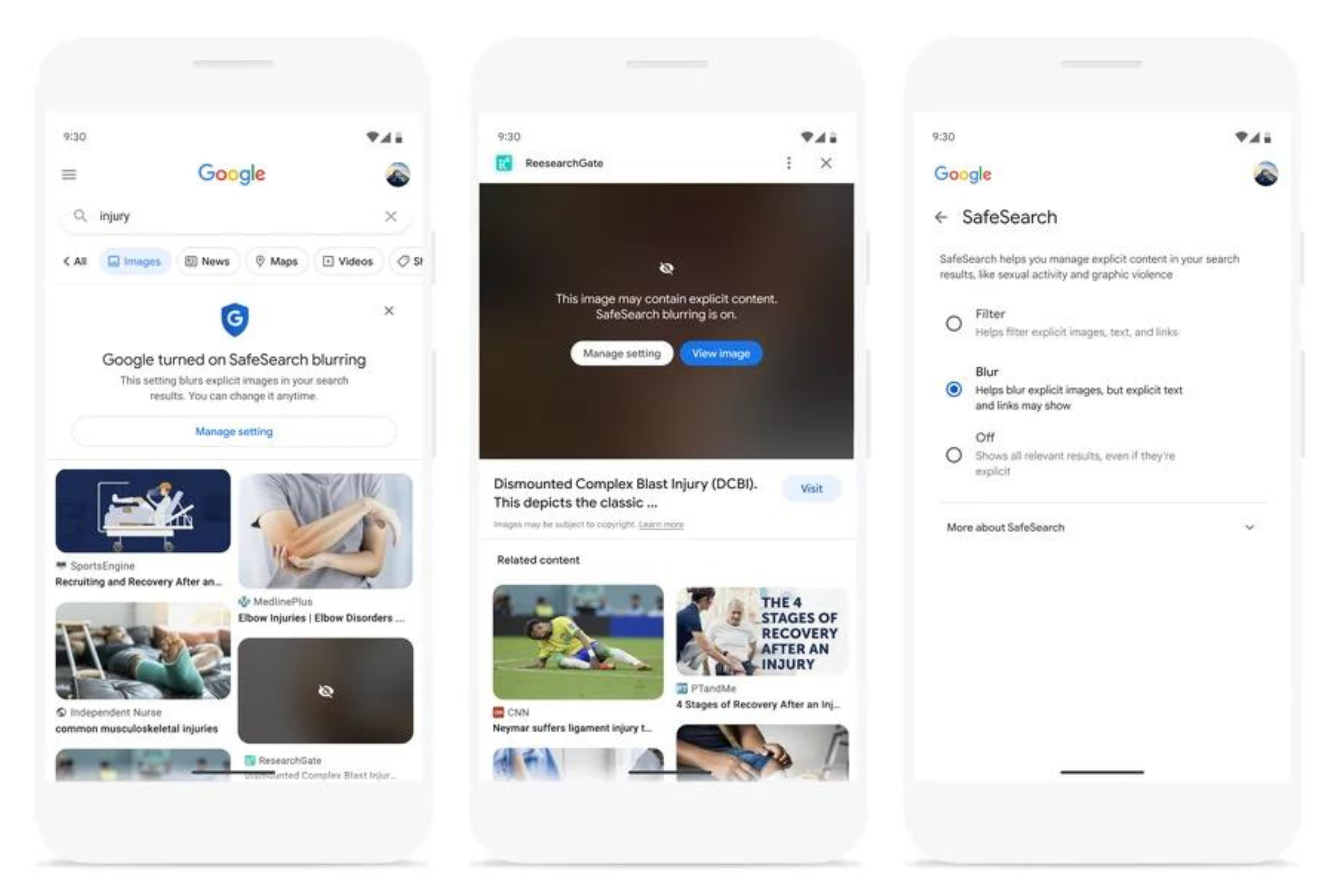 Source: Google
In addition, Google Search will get a revamped dashboard to accommodate this new feature, making it easier than ever to keep track of and eliminate personal information from Google Search. For now, the tool will only be available to those in the United States, and in English. The company states that it is working to expand the feature to more regions and languages in the future. Google is also making the Search a bit safer by blurring graphic and adult content by default.
The new SafeSearch feature will be rolled out this month and can be disabled if needed. Furthermore, the company is updating its policy with regard to personal explicit images on the internet, making it easier for people to remove this kind of content from Search. Google warns that although it can remove search results, this doesn't delete the content from the internet. So if that's a user's aim, they'll need to go through other channels to accomplish this. While this may be the case, it's still a big step to ensure privacy, one that many will be happy with.