Samsung's new Galaxy Z Flip 5 is the latest clamshell foldable on the market to carry a big cover screen. This "Flex Window" measures 3.4 inches and takes up most of the space on the front half of the device. It's a significant improvement over the Galaxy Z Flip 4's cover screen, and you can do a lot more with it, thanks to all the new cover screen features. It's big enough to run all the Android apps, but Samsung only lets you use a handful of apps on it out of the box.
Luckily, there is a simple workaround with which you can get all your favorite apps running on the cover screen in no time. It's a simple procedure that uses Samsung's Good Lock app, meaning it's perfectly safe, and you don't have to make any complex tweaks to get it up and running. So if you've been wondering if you'll be able to run your favorite apps and games on the Galaxy Z Flip 5's cover screen, here's a step-by-step guide detailing how you can do so using Samsung's Good Lock app:
Running apps on Galaxy Z Flip 5's cover screen with Good Lock
Good Lock, in case you don't know, is a software suite that contains a series of modules to help you unlock the full potential of your Samsung Galaxy phone. I've been using Good Lock on Samsung phones for a long time now, and I recently highlighted my favorite Good Lock modules in a separate post. One of the modules which I've been using a lot lately is called "Multistar," and that's what we're going to use to run apps on the cover screen.
The first thing you need to do is download Good Lock on your Galaxy Z Flip 5. The company uses its Galaxy Store to distribute this particular software, so you won't find it on the Google Play Store. You can use the link below to download it,
Download Good Lock from the Galaxy Store
Simply follow the instructions given below after downloading the Good Lock app to locate and use Multistar module:
Open Good Lock from the app drawer.
Select the Life Up tab from the bottom, locate the Multistar module, and hit install.

Within MultiStar, select the I Love Galaxy Foldable option on the top.
Select the Launcher Widget option.
Add your apps to the widget to see them on your cover screen.
And that's how easy it is to set up MultiStar and have all your selected apps on the cover screen. The Launcher Widget that you enabled will essentially show up as an app drawer to show all the apps you selected in the steps above. You can simply tap the icons to launch the app and start using them.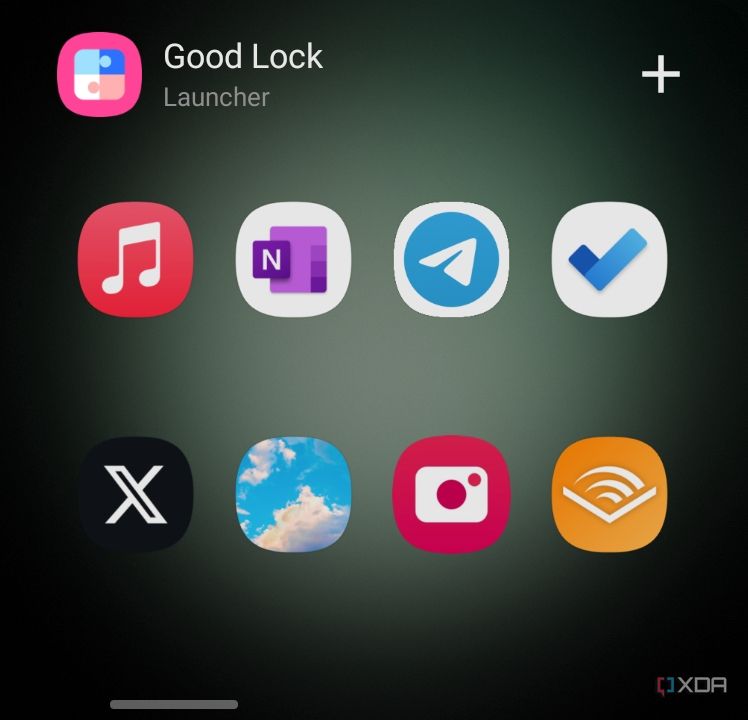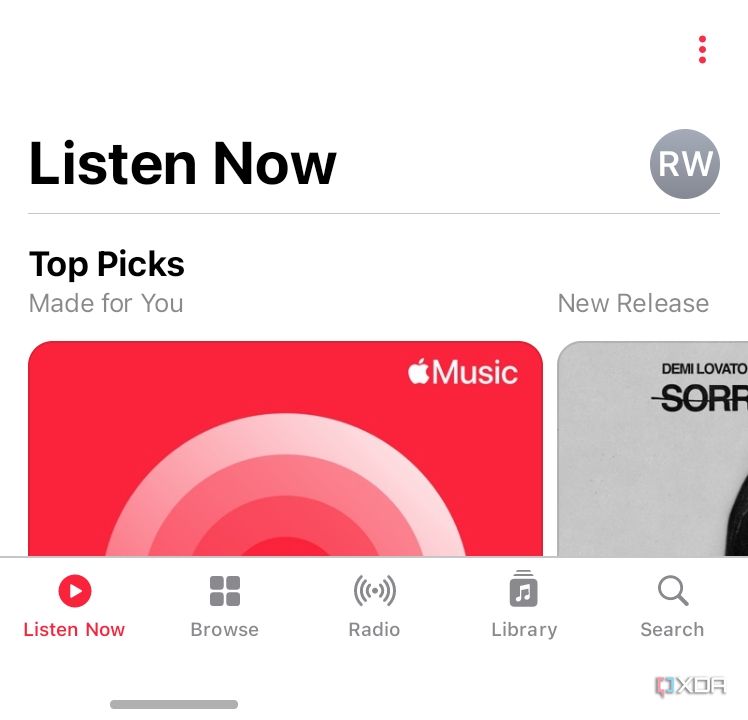 Good Lock module to save the day
The fact that Samsung doesn't let you run all the apps on Galaxy Z Flip 5's cover screen is a bit disappointing, but I am glad there's a simple workaround that only takes a few steps to set up. Good Lock is one of the most reliable Samsung apps out there, so you can count on it to work properly on all Galaxy devices. The MultiStar module should be able to run pretty much any apps or games installed on your Galaxy Z Flip 5, but you may not have the best experience with some due to the condensed layout. I suggest trying different apps to see which one works the best.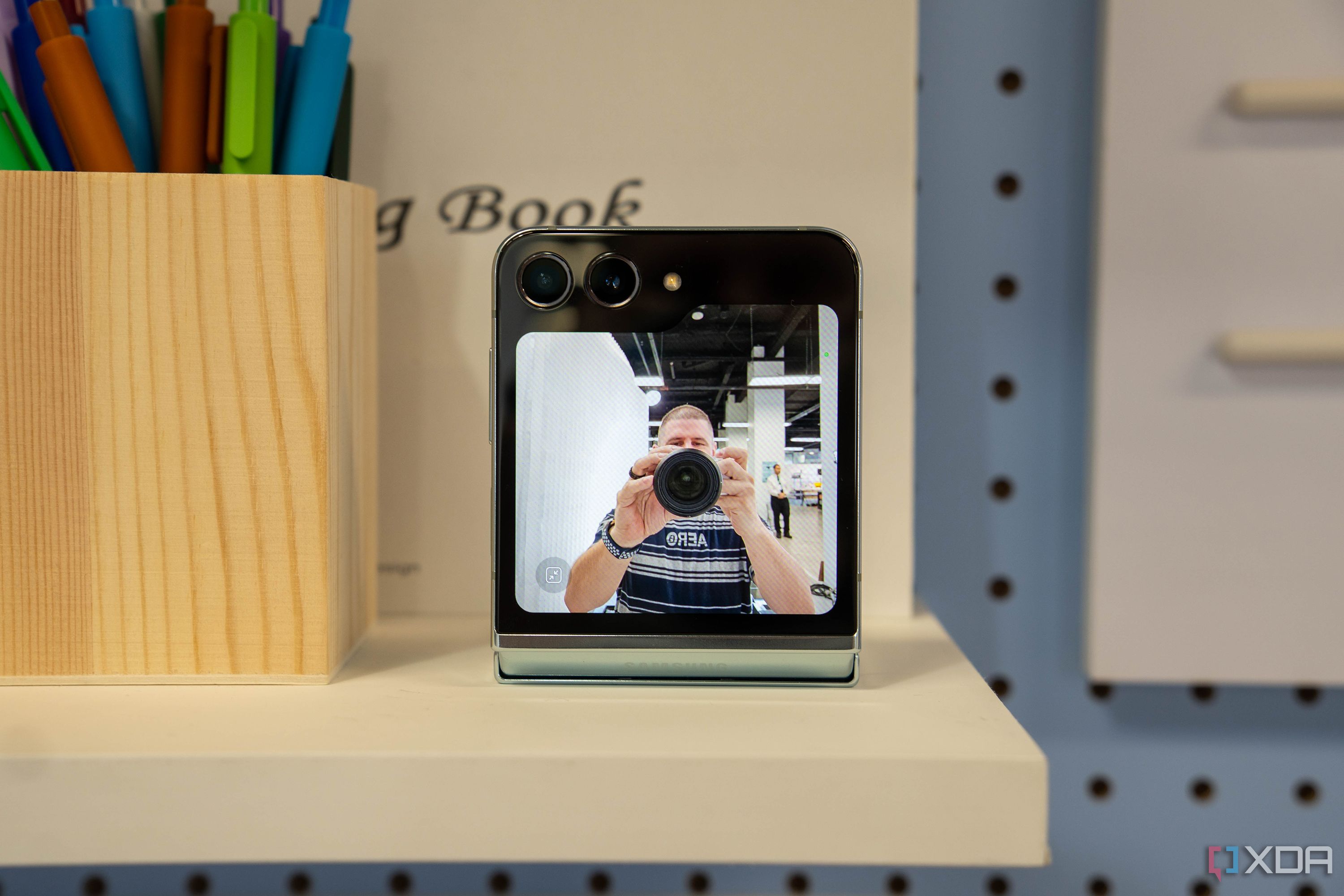 Alternatively, you can also use the CoverScreen OS app on the Galaxy Z Flip 5 to run all apps on the Flex Window. It is an experimental feature now, though, so you may not have the best experience. Not to mention, the CoverScreen OS also requires a $1.99 fee per month to unlock all its full capabilities, so I suggest sticking with the MultiStar Good Lock module for now.
It's not an ideal solution, but you can run all apps and games on the Galaxy Z Flip 5's cover screen. It would've been nice to have full app support out of the box but don't let this affect your decision if you've already made up your mind about buying the Galaxy Z Flip 5. It's shaping up to be a great foldable overall that can be had for a pretty good price with all the deals out there.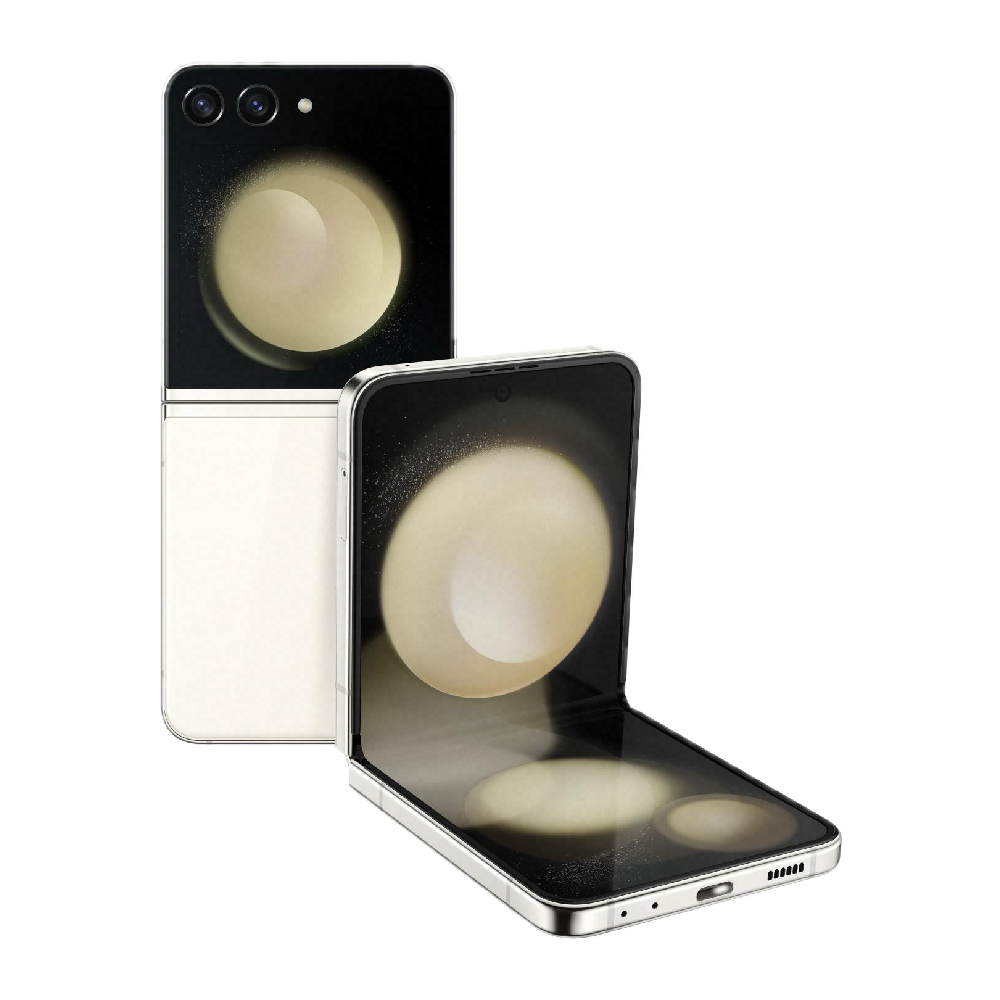 Samsung Galaxy Z Flip 5
The Galaxy Z Flip 5 is the latest compact foldable from Samsung, offering a flexible 6.7-inch internal display, a 3.4-inch external display, the Snapdragon 8 Gen 2 chip, and much more.
During preorders, you can get up to $900 off at Samsung.com with a trade-in. You can save $50 off the retail price buy when preordering with Samsung through XDA.